Lawyers Representing Women in National Talcum Powder Ovarian Cancer Lawsuits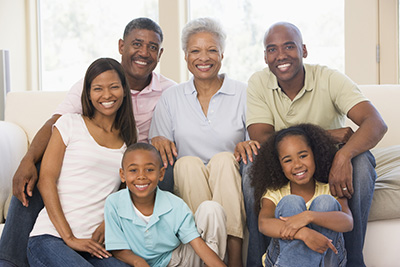 In July of 2018, a talcum powder cancer lawsuit was decided in favor of 22 women who sued Johnson & Johnson for damages related to ovarian cancer. While this wasn't the first talcum powder cancer lawsuit win, this case made history with a record-setting $4.69 billion verdict. Other talcum powder lawsuits had previously yielded tens of millions, but this amount was unprecedented. On this page, our attorneys handling national talcum powder cancer lawsuits provide information on how talcum powder litigation has progressed to this point, as well as details on who qualifies for baby powder cancer lawsuits.
Record Verdict Emerges After Jurors See New Evidence in Talcum Powder Lawsuit
The July 2018 talcum powder cancer lawsuit verdict handed down by a jury in St. Louis represented the first time jurors had the opportunity to view damning internal company memos and records from Johnson & Johnson. These records indicate Johnson & Johnson executives were aware of the presence of asbestos in their raw talc supply for decades. Year after year, J&J executives chose to keep the talcum powder cancer risk secret rather than warn regulators or the public and employed doctors, lawyers, and other experts to creating a strategy to counter harmful research.
No doubt outraged at the realization that one of America's favorite family brands had knowingly put mothers and grandmothers in harm's way for decades, the jury handed down $550 million in compensatory damages and a staggering $4.14 billion in punitive damages. This talcum powder cancer lawsuit opens the doors for women and families nationwide to file claims against the Johnson & Johnson. Our attorneys representing plaintiffs in national talcum powder lawsuits believe women have the right to know the facts, which J&J worked diligently to conceal. We are committed to seeking justice on behalf of women and families harmed by talcum powder cancer, no matter how complex the case.
Who Qualifies for Talcum Powder Cancer Lawsuits?
Women and the family members of women who have been diagnosed with ovarian cancer and have a history of using talc-based body products may be entitled to compensation by filing a talcum powder lawsuit. Our attorneys handling talcum powder cancer lawsuits are committed to achieving justice no matter how complex the case. We are currently offering free, no-obligation talcum powder lawsuit case review to women and families nationwide. Contact our firm today to speak with an attorney about your legal rights.
Talcum Powder Ovarian Cancer Lawsuits Are Not Class Action Lawsuits
Women and the family members of women who have suffered from ovarian cancer after using talcum powder products for personal hygiene may question whether filing a talcum powder cancer lawsuit will actually result in meaningful compensation, or merely a symbolic settlement amount. In no case will talcum powder lawsuits become a class action in which plaintiffs may be awarded only a symbolic settlement amount. Instead your case may be joined with other talcum powder ovarian cancer cases as Multi-District Litigation (MDL). MDL is used in cases where a dangerous drug or product has caused significant harm to a large number of people; the procedure allows the court to process similar cases more quickly, awarding significant compensation that is commensurate with the suffering faced by each plaintiff. Talcum powder cancer lawsuits that have settled in the past year have yielded millions in compensation on behalf of women and their families affected by talcum powder ovarian cancer.
No Fees Unless We Collect for You - Our Talcum Powder Ovarian Cancer Attorneys Represent Clients on a Contingency Basis
Another common barrier to filing a talcum powder ovarian cancer lawsuit is fear of the legal fees. Our attorneys work on a contingency basis, meaning you will pay no legal fees unless--and until-- compensation is secured on your behalf. For a free no-obligation consultation, complete our brief online contact form. One of our lawyers handling national talcum powder lawsuits will contact you shortly to answer your questions as definitely as possible.
No-Cost, No-Obligation Talcum Powder Cancer Lawsuit Case Review for Women Diagnosed with Ovarian Cancer After Using Talcum Powder
OnderLaw, LLC is a St. Louis personal injury law firm handling serious injury and death claims across the country. Its mission is the pursuit of justice, no matter how complex the case or strenuous the effort. The Onder Law Firm has represented clients throughout the United States in pharmaceutical and medical device litigation such as Pradaxa, Lexapro and Yasmin/Yaz, where the firm's attorneys held significant leadership roles in the litigation, as well as Actos, DePuy, Risperdal and others. The firm has represented thousands of persons in these and other products liability litigation, including DePuy hip replacement systems, which settled for $2.5 billion and Pradaxa internal bleeding, which settled for $650 million. The Onder Law Firm won over $300 million in four talcum powder ovarian cancer lawsuits in St. Louis to date and other law firms throughout the nation often seek its experience and expertise on complex litigation.